Home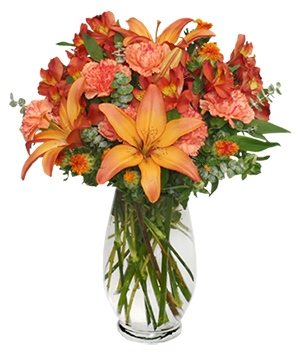 WARM CINNAMON SPICE
Floral Arrangement
Add a dash of autumn to any room with this striking bouquet! Filled with gorgeous orange carnations, dark orange alstroemeria, orange Asiatic lilies, and more, Warm Cinnamon Spice is a delightful seasonal mix. Send some spice to your loved ones today!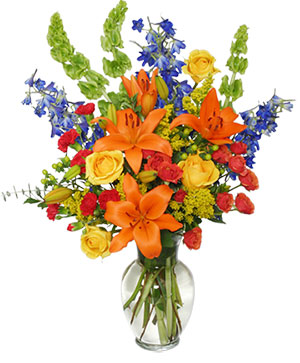 AWE-INSPIRING AUTUMN
Floral Arrangement
These vibrant fall flowers will have everyone saying, "Wow!" Filled with radiant orange 'Asiatic' lilies, yellow roses, blue delphinium, bells of Ireland, and more, Awe-Inspiring Autumn lives up to its name. Send your loved ones some fall vibes today with this exquisite bouquet!
For Last-Minute Funeral Orders Or Timed Deliveries - Please Call Us @ 717-867-4690 So That We May Handle Your Order Promptly, And To Your Convenience. Thank you.